The Maryland General Assembly recently adjourned without passing a bill that would have required reverse mortgage lenders to establish escrow accounts for the payment of property taxes and insurance, thanks largely to the efforts of Burgess Kegan, CRMP, a loan officer with Retirement Funding Solutions, in St. Michaels, Md.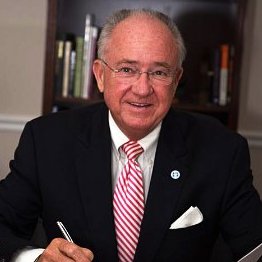 Kegan, the outgoing President of the Maryland Mortgage Bankers Association and past Chairman of the MMBA's Legislative Committee, testified before the Senate Finance Committee at a public hearing in March, explaining to state lawmakers that, while well-intentioned, the language contained in SB 855 conflicts with FHA's HECM regulations.
He said the relationships cultivated over time with Senate Finance Committee Chairman Thomas Middleton and Committee Co-Chairman Senator John Astle made a difference since they were the ones to convince other lawmakers that the bill would cause more problems than it would solve. As a result, SB 855 never came up for a vote in the Senate Finance Committee, nor was a companion bill ever introduced in the House of Delegates.
"This experience shows how one person can make a difference," said Kegan. "I testified on behalf of MMBA, because NRMLA submitted its own written testimony. But the committee leadership knows me as a reverse mortgage expert, so the information I provided during the hearing helped them make an informed decision to stop consideration of the bill."
Kegan advised NRMLA members to meet with their state representative and senator on a periodic basis, so that they become familiar with reverse mortgages and how they are helping constituents.