"Few things in life are as exciting and satisfying as buying a new home," said Monte Howard, CRMP, Manager of the Reverse Mortgage Division at C2 Financial, based in San Diego. "When I show a client how they can own the home of their dreams with a Reverse Purchase, I become the key to getting something they deeply desire. They want the home and I am the one who can help them get it."
Earlier in his career, when he managed the Affinity Marketing Division at Generation Mortgage Company, Howard took the very first HECM for Purchase application in 2009, and has made H4P a mainstay of his business ever since. Fellow CRMP Chris Bruser, a loan officer with Retirement Funding Solutions, Tampa, FL, has been so successful at building partnerships with regional home builders that roughly 80% of his production comes from H4P.
In an interview with Weekly Report, NRMLA's weekly membership newsletter, Howard and Bruser explain why H4P remains a critical part of their businesses and why they are successful.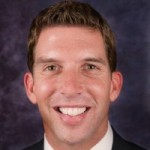 Weekly Report: What made you want to focus almost exclusively on H4P?
Chris Bruser: After focusing almost exclusively on financial planners and traditional HECM refinances, I was excited when I first even heard of the HECM for Purchase back in 2009 as I saw this becoming a fantastic new option for baby boomers and retirees to consider as they relocated and "right-sized." With the housing and mortgage meltdown fresh in our minds, I felt like this was a way for me to really help older home buyers be able to purchase their retirement dream home without depleting a large portion of their retirement savings and not be burdened with having to make a monthly mortgage payment. After I successfully navigated through a few early closings, things did not ramp up until some key builder contacts and Realtors bought into the message of offering H4P to their 62+ home buyers. Then things really took off from there and H4P has taken over my business as a result. It now accounts for almost 80 percent of my business.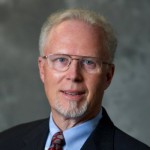 Weekly Report: Why is HECM for Purchase an important part of your business?
Monte Howard: Reverse Purchase is a key component of my marketing and business development activities. I love this program for several reasons:
Demographics – Every 100 days, a million Baby Boomers reach retirement age. This is a classic time to think about a new home. In fact, according to a recent study by Better Homes and Gardens Real Estate, 57% of retirement-age Boomers don't like their current home and ten percent are planning a new home purchase within 12 months.
Leverage – Every Reverse Purchase involves at least one Realtor and usually two, so every time I facilitate a home sale, there is the opportunity to make believers out of two professionals who will go on to watch for additional opportunities to use my services or, in some cases, will become an active marketing partner based on the power of H4P to create new listings or to double their client's purchasing power. Real estate agents can also open the door to a meeting with their broker leading to an opportunity to make a presentation to all of the agents in the office.
Psychology – No homeowner is thrilled about further encumbering a property they already own, even if they acknowledge the benefits they will obtain through a HECM, so there is often a significant level of resistance to overcome – it is a daily reality for every Reverse Mortgage Professional. The opposite is true with a Reverse Purchase where there is a wonderful psychology in play: few things in life are as exciting and satisfying as buying a new home. When I show a client how they can own the home of their dreams with a Reverse Purchase, I become the key to getting something they deeply desire. They want the home and I am the one who can help them get it. The client is on my side of the table from Day 1 and the relationship is cooperative and exciting for both of us.
Commissions – H4P is always, by its nature, a full-draw transaction with no discounts, so the commissions are typically higher. This helps balance my business because it allows me to afford larger discounts on refis and to offer transactions with no cost to the client on a regular basis. It also allows me to put more money to marketing. Reverse Purchase makes me more competitive across the board.
Limited Competition – The greatest competition many of us face in our local markets is from large lenders with call center-based retail divisions. They have massive marketing budgets that allow them to advertise extensively on television channels that appeal to our age demographic. The effectiveness of these competitors is obvious even though their advertising has helped to legitimize the HECM program which benefits us all. The one area where these top retail lenders are never likely to compete with you in your market is Reverse Purchase. It is an area of our industry that will continue to require a face-to-face presence and to reward the personal relationships we work hard develop within the real estate community.

Retirement Planning – H4P has a unique role in retirement planning: many people with a current mortgage are precluded from retiring because their income would not be sufficient to both live comfortably and to cover their mortgage payment. When their current home is also not where they want to spend their retirement, they usually do not have enough retained equity to sell it and pay cash for their retirement home. This Catch 22 is often solvable only through a reverse purchase.
Weekly Report: How many builders do you work with and how did you establish these relationships
Chris Bruser: Most of my business comes from 2-3 regional builders that specialize in the 55+ active adult communities. However, customers that have visited these builders then went to others with my H4P materials and "cross-pollinated" and then those sales agents called and that has led to the establishment of 2-3 other relationships that are in the infancy stages, but growing every day. It seems that a day does not go by where I am getting calls from new prospective borrowers, Realtors, and financial planners who want to know about H4P. The more people hear about it, the more they see this as a suitable option for them at this stage of life.
Weekly Report; How many Realtors do you work with and how did you establish these relationships?
Monte Howard: I work actively with about 12 Realtors and passively with literally dozens.
In an active relationship, the agent and I collaborate in order to develop reverse purchase clients. We work together to create new listings and sales that would usually not be possible without H4P. Most of these relationships developed when the agent had a home purchase prospect who needed an alternative to traditional financing. Others developed when a listing agent earned a commission because the sellers accepted an offer based on HECM for Purchase financing. Many of these agents were not even aware of HECM for Purchase before it helped them sell their listed property. Seeing is believing and nothing makes a more powerful impression than a commission check! Passive relationships involve an agent who is aware of the reverse purchase option and connects the dots when they meet the right clients. In some instances, coming to me may be a last ditch effort when all else fails. I regularly attend the marketing sessions of local real estate caravans and have the opportunity to speak by sponsoring the caravan. This involves providing food, coffee or other beverages. It gives me about two minutes in front of the room and allows putting flyers and business cards on all of the tables. Every Realtor association operates under its own set of rules so it is good to check with the business office. I have also been able to conduct Association-sponsored training sessions at the Board office and make a practice of visiting open houses as time allows as a good way to meet listing agents.
Weekly Report: Describe your typical H4P borrower(s).
Chris Bruser: My typical H4P borrowers look very much like my own parents. Middle-class, hard- working Baby-Boomer retirees who have taken care of their children, have excellent credit and have saved. They are active, want to enjoy life and are looking at homes in communities that fit the lifestyle they imagined in retirement. They like to travel, play golf and do whatever it is that they enjoy doing. They may not have millions of dollars, but they are comfortable and want to make sure that the money they have saved will last them for the rest of their lives. Some want to leave a legacy for their heirs and some do not. Either way, the HECM for Purchase program makes this more of a reality and improves their quality of life when they deserve it the most.
Monte Howard: After providing Reverse Purchase financing in just about every possible situation, I have learned that there is no such thing as a typical H4P borrower. My clients have been pleasingly diverse which implies that our potential market is huge. If there is anything typical about reverse purchase clients, it is their situation: the majority of H4P buyers are retired or are planning to retire. A mortgage payment does not fit in with their plans even if they could qualify for traditional financing. This situation can apply to a truck driver or to a corporate executive when they don't have enough equity in their current home to sell and pay cash for their new home. It can apply to a buyer who is moving from another state with lower property values or a local buyer who wants to purchase a more expensive home. My best advice is, look for opportunities based on your prospect's situation, not on their common characteristics.