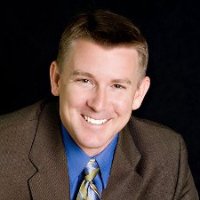 The Member Spotlight profiles thought leaders in the reverse mortgage space, seasoned and new, to get their insights on current issues. Meet Mace Kochenderfer, Certified Reverse Mortgage Professional, and President of New Mexico Reverse Mortgage, based in Albuquerque, New Mexico.
Mace learned about reverse mortgages eight years ago when his grandparents needed funds for healthcare and he has been an advocate ever since.
Question #1
As a small business owner, what one thing are you doing differently today versus this time last year that has helped you stay competitive?
Kochenderfer: I'm not afraid to advertise. New Mexico Reverse continues to experiment with different types of marketing at a local level but always commit to each experiment for a four to six month period before determining whether an advertising campaign is a success or failure. At every level, advertising is costly and one of the largest monthly expenses. It is just as important to know what doesn't work as it is to know what does work. We've learned many lessons since opening the company almost three years ago. Sure, some lessons are more expensive than others, but they are all good lessons if you pay attention to them.
Question #2
How has financial assessment altered the way you market reverse mortgages?
Financial Assessment has forever changed the industry in a positive manner. When a homeowner calls in to learn about the HECM, I don't hesitate to quickly ask the more personal questions about their income and credit history, before guiding them through a deeper education.
Mark Twain said, "If it is your job to eat a frog, it is best to do it first thing in the morning." People don't always like the answer I give them, but they appreciate the fact that I'm forthright about their situation and don't waste their time. Of course it does sting a bit when we're unable to help someone who has found themselves in a desperate position as I believe most of the good Loan Officers are "people-pleasers" by nature and want to be seen as a hero each and every time.
However, the business as a whole is healthier because of Financial Assessment and it has ensured my longevity in the reverse mortgage industry. Financial Assessment has also given me confidence that someday, many years in the future, I too will be able to apply for my own reverse mortgage.
Question #3
Where do you see the business headed in the next five years?
New Mexico Reverse has expanded nicely quarter over quarter and I have nothing but excitement and anticipation for the industry over the next five years.
We have all read the same articles about the incredible lack of funds people have saved for emergencies and retirement. The statistics are stunning and I shake my head in disbelief as the articles typically exclude home equity because it isn't a liquid asset. Hello?!!! Have they even heard about the reverse mortgage?
The lack of education and amount of misinformation passed around the senior community is easily the industry's largest obstacle. As the Silver Tsunami marches forward and the tech-savvy, internet researching Boomers become a larger presence, the public's perception will continue to improve. There is a tipping point the reverse mortgage industry has not yet seen. When this happens (and it will), our industry is going to explode.
Until then, we all just need to keep pushing the education aspect closer and closer to this tipping point. The HECM is a sleeping giant and I believe that the growth we will witness in five years will be eye-popping and exciting. I can't wait for tomorrow.