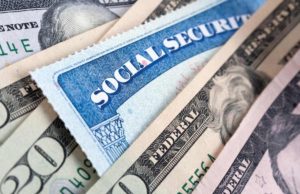 Despite the fears of Gen X'ers and Millennials that Social Security will be insolvent by the time they reach retirement age, the government's annual report to Congress on the fiscal soundness of the program tells a different story, according to Next Avenue blogger Chris Farrell.
"The bottom-line message from the 2016 Trustees report for current and future Social Security beneficiaries: Social Security isn't running out of money," wrote Farrell, in his article, The Truth About Social Security's Solvency And You, which also got picked up by Forbes.com.
The Social Security Trust Fund still faces a projected shortfall by 2034 if Congress fails to act, but annual revenues from the dedicated payroll tax and taxation of Social Security benefits will be enough to fund 74% of scheduled benefits through 2090. "That isn't a desirable outcome, of course," wrote Farrell. "But it's a far cry from the all-too-common refrain that Social Security is hurtling toward insolvency."
If you want to read about this topic, Alicia H. Munnell, Director of the Center for Retirement Research at Boston College, wrote a brief on the Trustees report entitled Social Security's Financial Outlook: The 2016 Update in Perspective.