Upfront draw restrictions, combined with a Life Expectancy Set-Aside, could reduce future tax and insurance technical defaults by as much as 50 percent, according to Ohio State University research findings published this week in an Issue In Brief by the Center for Retirement Research at Boston College.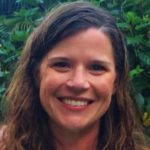 In their article Reducing Reverse Mortgage Default Rates, OSU professors Stephanie Moulton and Donald R. Haurin, and Wei Shi, of Jinan University, said reverse mortgages could become more popular as people retire with little or no savings. Together they examined the potential impact that HUD's recent policy changes will have on future borrowers and showed through simulations that HUD's initial withdrawal limit and LESA substantially decrease the likelihood that a borrower will default on the loan.  
To test the potential impact of these policy changes, Dr. Moulton and her colleagues ran a series of simulations using consumer data collected by Clearpoint Credit Counseling between 2006 and 2011.  "The fourth simulation…includes HUD's initial withdrawal limit and an escrow account for borrowers below the credit score threshold of 580," the article states. "This simulation shows the largest drop in the default rate – a full 50 percent – and a 12-percent drop in take-up (originations). However, this impact on take-up is relatively small for a rather large reduction in estimated defaults."
Dr. Moulton, an associate professor of public affairs at OSU's John Glenn College of Public Affairs, serves as the Principal Investigator on a multi-year evaluation of senior decision-making and reverse mortgage outcomes funded by HUD and the MacArthur Foundation. She will be discussing her ongoing research efforts at this year's Annual Meeting & Expo in Chicago, November 14-16.

Additional Resources:
Borrower Outcomes: Generally current on taxes, high overall well-being, and satisfied with decision by Marty Bell, Senior Vice President, NRMLA
Aging in Place: Analyzing the Use of Reverse Mortgages to Preserve Independent Living by Stephanie Moulton, Caezilia Loibl and Donald Haurin
OSU Default Analysis Shows HECM Heading in the Right Direction by Marty Bell, Senior Vice President, NRMLA