As you plan your travel to San Francisco for the 2017 Annual Meeting & Expo, November 13-15, we compiled a short list of attractions, events and gastronomic institutions to help make your stay as enjoyable as possible.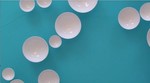 The San Francisco Museum of Modern Art is only a few blocks from the Palace Hotel and a fabulous destination for art lovers. Be sure to check out Soundtracks, the museum's first large-scale group exhibition centered on the role of sound in contemporary art.
Football fans, you're in luck. Five-time Super Bowl Champion San Francisco 49ers will be in town playing the New York Giants. You'll need a car, but the drive to Levi's Stadium in Santa Clara is less than an hour from the hotel.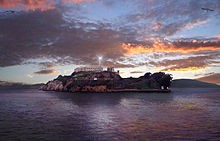 Alcatraz Island was known as The Rock long before actor Dwayne Johnson was born. It is the most popular tourist attraction in San Francisco, according to TripAdvisor. It is home to the abandoned prison, the site of the oldest operating lighthouse on the West Coast of the United States, early military fortifications, and natural features, such as rock pools and a seabird colony (mostly western gulls, cormorants, and egrets).
Coit Tower, a slender white concrete column rising from the top of Telegraph Hill, has been an emblem of San Francisco's skyline since its completion in 1933. Getting there is not easy, and parking is limited, but once you're there the views are spectacular.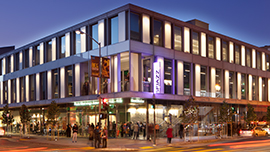 If music is your scene, check out former Oasis frontman Liam Gallagher at The Warfield, or Blues Traveler at the Fillmore, which has hosted some of rock-and-roll's biggest acts for more than six decades. Or if you prefer the improvisational talents of America's finest jazz musicians, check out guitarist Kurt Rosenwinkel at the SFJAZZ Center on November 11-12. Other excellent venues you should check out include Slim's and The Regency Ballroom.
The San Francisco dining scene is one of the best in the country. From hearty comfort food to Michelin-starred fine dining, there are restaurants for every palate. Check out this recent blog post from San Francisco Eater showcasing the city's hottest restaurants right now and check out Zagat.com. More restaurant and music recommendations will be forthcoming.