Watch the Recording

This free webinar for financial advisors will focus on using home equity as a source of liquidity in a comprehensive retirement financial plan.
Featured speaker Jamie Hopkins, director of the New York Life Center of Retirement Income and author of Rewirement, will explain why housing wealth must be considered in a retirement financial plan. Hopkins will be joined by NRMLA Education Committee member Jud Lyman to present case studies and scenarios when using a reverse mortgage to incorporate housing wealth into a retirement plan can improve liquidity and portfolio longevity. Becky Bell, a Certified Financial Planner, will share a practitioner's perspective on situations when it makes sense to consider home equity in a long-term plan.
Webinar participants seeking recertification through the American College, may claim 1 Hour of CE credit towards the CLU, ChFC, or RICP designations.
Wealth Management: Solving for Liquidity with a Reverse Mortgage
Thursday, April 26, 4:00 PM ET • REGISTER
This free webinar for financial advisors will focus on incorporating home equity into a comprehensive retirement financial plan. Speakers will discuss scenarios when a reverse mortgage loan can solve for liquidity.
Speakers: Becky Bell, CFP; Jamie Hopkins, Esq., American College; Jud Lyman, NRMLA Education Committee
Free Registration: http://bit.ly/2HyaNf3
Speakers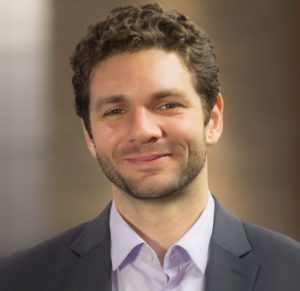 Jamie Hopkins
Jamie Patrick Hopkins, JD, MBA, LLM, CLU®, ChFC®, CFP®, RICP®, is Associate Professor of Taxation at The American College of Financial Services in the Retirement Income Program and is Co-director of the New York Life Center for Retirement Income. He also holds the Larry R. Pike Chair in Insurance and Investments at The College. Teaching courses in retirement, estate planning, and life insurance, he has educated thousands of financial services professionals and continues to move the needle for retirement income planning.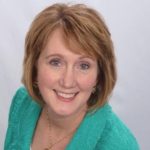 Becky Bell, CFP
Becky Bell brings a unique perspective to the home equity conversation. She has been a CFP for over 20 years. After beginning her career in financial planning, pivoting to insurance products and later focusing on senior products such as long term care insurance, she began working in the reverse mortgage industry in 2006.  She spent the next 11 years leading sales teams focused on educating financial advisors about how and when to consider home equity strategies in a broader financial planning conversation. She recently returned to financial planning and is currently the President of Carter Financial Management.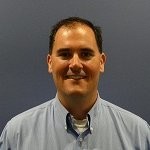 Judson Lyman
Jud is a member of NRMLA's Education Committee and Training Manager at Liberty Home Equity Solutions, Inc. where he focuses on sales coaching, product training and helping financial advisors understand how their clients can benefit from a reverse mortgage. Prior to taking on the role of training manager, Jud began his journey with Liberty in 2010 as the wholesale marketing manager where his main focus was helping Liberty's approved partners grow their business. After earning his bachelor degree in Journalism from CSU, Sacramento, he spent nearly 15 years as a marketing professional at financial organizations such as E*TRADE and The Dentists Insurance Company.