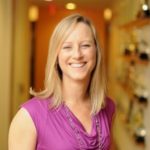 The Senate Banking Committee this week approved the nominations of Kathleen Laura Kraninger to be the next director of the Bureau of Consumer Financial Protection and Michael R. Bright to be the next president of Ginnie Mae.
While Bright was easily confirmed by voice vote, Kraninger, who is currently associate director at the Office of Management and Budget, was narrowly approved by a 13-to-12 vote.
Criticism of Kraninger has focused on her lack of experience in the field of consumer protection, as well as her role in some of the Trump administration's more controversial actions, notably the policy of separating children from their parents crossing the border.
The full Senate must now vote to approve the nominations before either person can assume their new leadership roles.