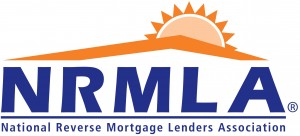 FOR IMMEDIATE RELEASE
November 18, 2015
Members of the industry focused on supporting senior homeownership shared a meaningful connection this weekend with hundreds of senior citizens who live in the single residency occupancy hotels and homeless shelters of San Francisco's Tenderloin District.
More than 70 members of the National Reverse Mortgage Lenders Association spent Sunday morning preparing meals, distributing Thanksgiving grocery bags, and socializing at the Curry Senior Center on Turk Street, only a few blocks from the hotel where the trade association's Annual Meeting began today.
The Art of Thankful Giving from IRM Event Planning on Vimeo.
Longtime Curry resident Diane Evans said that when people come to visit and volunteer at the center, it reminds the seniors that they are not forgotten and not thrown away.
"We are all so incredibly fortunate and we don't truly realize it until we do something like this," said Rhiannon Behnke, a managing director at Retirement Funding Solutions who volunteered at Curry. "I was first inspired to work with seniors as a teenager when I got a job at the local senior center. I think that in our industry, this is the connection we all share, we want to help our elders live with confidence and as much independence as possible," said Behnke.
The Curry Center provides at-risk and very low income seniors in need with a wide range of integrated services including health care, housing, nutrition, and a strong sense of community. Each year, Curry serves more than 50,000 breakfasts and 60,000 lunches to older adults who struggle to find the resources to meet their daily needs.
"This week we're holding our annual meeting in the city that taught us about peace, love, and brotherhood back in the sixties. Volunteering at the Curry Center is our way of embracing those values and giving back to the city and people who live here," said Peter Bell, President of the National Reverse Mortgage Lenders Association.
Laura Kennedy, a regional account manager with Reverse Mortgage Funding, handwrote holiday cards to include in the grocery bags shared with Curry seniors. "A kind gesture can touch a soul in many ways, and you never know how one act of kindness can profoundly impact a recipient," said Kennedy.
Curry's director of development, Tod Thorpe said that NRMLA's service project was the largest volunteer effort held at the center and that he hopes more groups will follow the association's lead. Enthusiastic volunteers bring fresh energy to the seniors and encourage more socialization.
"Everyone was smiling! The seniors and the volunteers," said NRMLA's director of meetings and events Sarah Aaronson. "NRMLA has organized service projects in conjunction with our annual meetings in the past, but never to this extent. We've learned a lot about how much this industry wants to help others, even if they were not able to join the seniors on Sunday," said Aaronson.
On Monday night, NRMLA member companies sponsored a fundraiser and silent auction to benefit Curry.
Photos from the service day and fundraiser are available upon request.
Contact: Jenny Werwa
JWerwa@dworbell.com
(202) 939-1783
About the National Reverse Mortgage Lenders Association
The National Reverse Mortgage Lenders Association (NRMLA) is the national voice for the industry and represents the lenders, loan servicers, credit unions, and housing counseling agencies responsible for more than 90 percent of reverse mortgage transactions in the United States. All NRMLA member companies commit themselves to a Code of Ethics & Professional Responsibility. Learn more at www.nrmlaonline.org.