Accessing Presentation Slides and Audio Recordings
To view this information, you must be a member of NRMLA and you must be logged into NRMLAonline.org with your username and password. Once you are logged in, you will see a "Documents" tab located to the right of the Registration Fee tab above.
Enjoy a look back at the Annual Meeting with this fun photo montage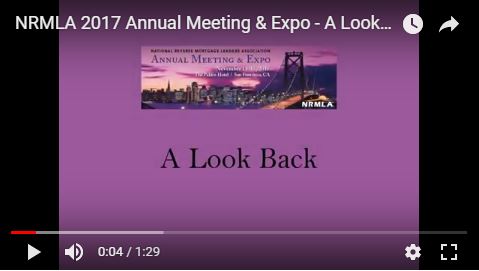 ---
There's no better venue to collaborate with industry peers or meet other top subject matter experts. Underwriters, compliance staff, business owners, attorneys, counselors, servicers, processors and loan originators attend NRMLA's Annual Meeting & Expo to be part of the industry discussions that matter most to your business.
If you can't attend the meeting yourself, make sure to send a colleague on your behalf! If you are not sending someone from your organization, then you're really missing out on business meetings and educational sessions that can take your business to the next level.
Get your CRMP continuing education credits. Network with industry leaders. And come together to improve the reverse mortgage experience. Register today!

Registration Instructions
If you are not familiar with the process to register for a NRMLA conference, please download and review these instructions.

Exhibitor/Sponsor Brochure
If you want to increase your company's footprint in the reverse mortgage business, consider exhibiting or sponsoring at NRMLA's Annual Meeting & Expo. Put your company in front of a qualified audience of decision makers in the reverse mortgage industry. Download the sponsor materials/exhibitor brochure.
The Palace Hotel discounted room block is fully committed. If you need a hotel reservation for the conference we recommend booking a room at one of the following nearby hotels.
Go to www.hotels.com or directly to the hotels website to book a room.
Financial District – Room rate range $240-$340
Galleria Park Hotel – (5 min walk)
Orchard Hotel – (10 min walk)
Park Central – (5 min walk)
Hilton San Francisco – (12 min walk)
Union Square locations – $305-$325
Grand Hyatt San Francisco – (10 min walk)
Kimpton Sir Francis Drake – (10 min walk)
Westin St. Francis – (10 min walk)

Paying By Check
If you pay by check, you must submit payment before the current registration deadline passes.
For example, if you register at the Pre-Sale Registration Rate and pay by check, payment must be received by Friday, July 21 or you will be charged the next highest registration rate (Early).
Please mail your check to
NRMLA
Attn: Accounting
1400 16th St., NW
Suite 420
Washington, DC 20036

Cancellation Policy
All conference cancellation requests must be received by faxing to 202-265-4435 or emailing to Darryl Hicks at dhicks@dworbell.com. A $50 cancellation fee will be applied to all cancellation requests received no later than September 29, 2017. A $150 cancellation fee will be applied to all cancellation requests received from September 30 through October 20, 2017. No refunds will be issued for cancellation requests received on or after October 21, 2017.


Onsite Parking
The Palace hotel does not offer discount parking to meeting attendees, however, there are several parking garages near the hotel, which offer cheaper rates. Trying using Spot Hero, a web site that pinpoints parking garages in the area, at www.spothero.com.

Visiting San Francisco
As you plan your travel to San Francisco, we compiled a short list of attractions, events and gastronomic institutions to help make your stay as enjoyable as possible.
4th Annual Reverse Scramble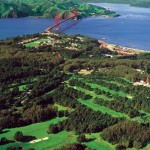 If you play golf, there's no better place to test your skills than on the fairways of the famous Presidio Golf Club. Join us for the 4th Annual Reverse Scramble on Sunday, November 12. Tee times begin at 11:30 am. The cost is $220/person. Clubs can be rented for an additional $50. There will be prizes. Questions: Email Sarah Aaronson at sarah@irmevents.com.
Note: You must register for the Reverse Scramble separately from the Annual Meeting. Download Reverse Scramble registration instructions.
Curry Center Volunteer Event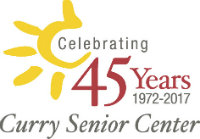 While registering for the Annual Meeting, select from two shifts between the hours of 10:00 am to 1:00 pm or 11:00 am to 1:30 pm and help us serve breakfast and lunch, and stuff Thanksgiving bags with non-perishable food items. Exact details are still being worked out, but we encourage you to start planning ahead if you think you may be able to come in a day early. (Note: The 8:00 am to 11:00 am shift has filled)
Watch the video documenting NRMLA's 2015 Service Day at the Curry Senior Center
Started in the 1970s in San Francisco's Tenderloin neighborhood, Curry Senior Center offers essential social services, such as free meals, free housing, and free health clinic, and more than 40 different community programs and classes for a very diverse group of people. CSC serves 350 people breakfast and lunch 365 days a year and there are 16 rooms available for very low-income seniors who otherwise would be homeless.

The Art of Thankful Giving Dessert Reception & Benefit
Join the Reverse Mortgage Industry as we celebrate The Art of Thankful Giving: Supporting The Curry Senior Center – San Francisco
Sunday, November 12, 2017
7:00 pm – 10:00 pm
Julia Morgan Ballroom (located 3 blocks from the Palace Hotel, San Francisco)
465 California Street, San Francisco, CA 94104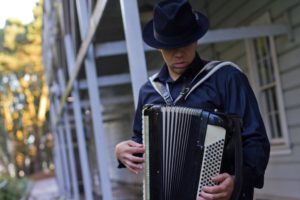 Dessert Reception, Music and Auction featuring Grammy Nominee Andre Thierry & his 5 Piece Band
SILENT AND LIVE AUCTION ITEMS INCLUDE
• 4 Night Stay in La Qunta Villa, Palm Springs, CA
• Weekend Getaway at the Palace Hotel, San Francisco
• 2 Night Stay at the Breakers Hotel, Palm Beach, FL
•  JBL Portable Speaker
•  Kindle
CASH BAR
Business Casual
RSVP: https://www.eventbrite.com/e/atg-reception-benefit-registration-37200790566