When the rest of the reverse mortgage industry is meeting to discuss all of the major issues impacting the marketplace today, you want to be in the same room.
At NRMLA's 2019 Annual Meeting & Expo, November 18-20, in Nashville, the industry's top subject matter experts will discuss sales and marketing strategies, the growing emergence of proprietary reverse mortgages; condominium approval changes; servicing; compliance updates; and much more.
At this critical stage, it's well worth the time and the investment to join your colleagues.
Loan originators, underwriters, compliance staff, business owners, attorneys, counselors, servicers and processors attend NRMLA's Annual Meeting & Expo to be part of the industry discussions that matter most to our business. It's also an excellent opportunity to meet with your vendors in the exhibit hall to catch up on questions that you may have.
Special Guest Speakers
What are FHA's priorities for the HECM program in 2020? What major trends is the government seeing?Join us for a keynote address featuring Acting Deputy HUD Secretary/Federal Housing Administration Commissioner Brian Montgomery. Don't miss this opportunity to get the latest news on HECM reverse mortgages from the person in charge of the program.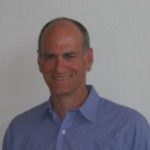 Six days a week, Rob Chrisman's Daily Mortgage News & Commentary reaches well over 55,000 people nationwide in various parts of the mortgage and real estate field and related industries. Chrisman will provide an informative discussion of the most important news of the day impacting the mortgage industry.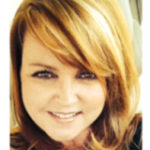 How do we effectively use or balance our egos to maximize results? We all have moments when ego, without even realizing it, costs us everything from an honest conversation to a job or promotion. Tabatha Addison, Vice President of Sales & Business Development, Wholesale Lending, at American Advisors Group, leads an eye-opening session that introduces you to the link between the ego and your bottom line.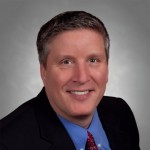 If you are the owner, leader or manager of an entrepreneurial organization who wants to see your business consistently run better and grow faster, Mike Gruley and EOS® can help you and your team simplify, clarify and achieve your vision. A recognized speaker, Mike's interactive style and real-world insight makes this a must-see event for growth-oriented entrepreneurs everywhere. Attendees will walk away focused, clear on priorities and issues, healthier as a leadership team, and using tools that help them gain more traction. Don't let the company run you – get a grip on your business.
Register today and reserve your spot at the reverse mortgage industry's largest annual event, NRMLA's Annual Meeting & Expo, and use the opportunity to engage with these and other thought leaders.

Downloading Session Slides
To view PowerPoint slides and listen to audio recordings (coming soon) from each session, your company must be a member of NRMLA and you must have a login account. Once you login to NRMLAonline.org with your username and password, go to Documents tab. There you will see links to the slides and audio recordings. If you need further assistance, please email Darryl Hicks, at dhicks@dworbell.com. 

Registration Instructions
If you are not familiar with how to register for a NRMLA conference, please review the registration instructions.

Hotel Room Information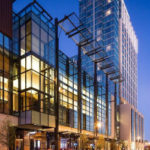 There are no more rooms available at the Omni Nashville Hotel under our room block. 
Alternatively, you may want to try the Hilton Garden Inn Downtown Nashville/Convention Center, which is a two-minute walk from the Omni. 
Sponsor/Exhibitor Opportunities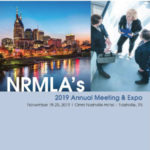 Increase your company's footprint in the reverse mortgage business by exhibiting or sponsoring at NRMLA's Annual Meeting & Expo. Put your company in front of a qualified audience of decision makers in the reverse mortgage industry.
Download the sponsor materials/exhibitor brochure.
There is limited availability so act fast to secure your space.

Paying By Check
If you pay by check, you must submit payment before the current registration deadline passes.
For example, if you register at the Pre-Sale Registration Rate and pay by check, payment must be received by September 2, 2019 or you will be charged the next highest registration rate (Early).
Please mail your check to
NRMLA
Attn: Accounting
1400 16th St., NW
Suite 420
Washington, DC 20036
Registration Cancellation Policy
All conference cancellation requests must be received by faxing to 202-265-4435 or emailing to Darryl Hicks at dhicks@dworbell.com. A $50 cancellation fee will be applied to all cancellation requests received no later than October 15, 2019. A $150 cancellation fee will be applied to all cancellation requests received from October 15 through October 31, 2019. No refunds will be issued for cancellation requests received on or after November 1, 2019.
Questions?
If you need assistance with anything, please contact Darryl Hicks, Vice President of Communications, at dhicks@dworbell.com or 202-939-1784.