National Reverse Mortgage Lenders Association
cordially invites you to


our 2015 Annual Meeting & Expo
The Golden Gate to Retirement:




Reverse Mortgages & Funding Longevity
NRMLA's Annual Meeting & Expo is the largest annual gathering of reverse mortgage professionals.

Subject matter experts will discuss important matters related to financial assessment, servicing, marketing, retirement issues, and academic research on reverse mortgages provided by Stephanie Moulton of Ohio State University and Tom Davidoff of the University of British Columbia.
We are also honored to have joining us Nora Dowd Eisenhower, Assistant Director of the Office for Older Americans at the Consumer Financial Protection Bureau, and Kathleen Zadareky, Deputy Assistant Secretary for Single-Family Housing at the Department of Housing and Urban Development.
Over 550 of your colleagues have registered so far, from 200 firms in 33 states and the District of Columbia.
Join your colleagues from around the country at The Golden Gate to Retirement Security: Reverse Mortgages and Longevity, as we take a progressive look at the future of our industry.
Book your room at The Palace Hotel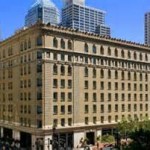 Note: The room block at The Palace Hotel is filled, but you can still get a room at the nearby Sir Francis Drake or Kimpton Buchanan.
Volunteer at Curry Senior Center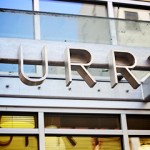 Play in the 2nd Annual Reverse
Scramble (Sold Out)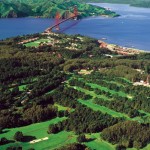 Onsite Parking. The Palace hotel does not offer discount parking meeting attendees, however, there are several parking garages near the hotel, which offer cheaper rates. One option is the Paramount Garage on 3rd street. Trying using Spot Hero, a web site that pinpoints parking garages in the area, at www.spothero.com. 
Hang Out at The Bridge, NRMLA's Networking Lounge
Members attending the Annual Meeting & Expo are encouraged to visit The Bridge, NRMLA's networking lounge located in the Sunset Court. The Bridge will be a place to meet fellow attendees, plug in your devices, grab a cup of coffee or snack throughout the meeting. NRMLA thanks our Bridge sponsors Fidelity Homestead Associates, PCV Murcor and Premier Reverse Closing.

Questions? Contact Darryl Hicks, at dhicks@dworbell.com