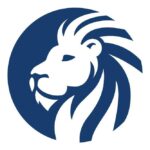 Website Mutual of Omaha Mortgage
Mutual of Omaha is a Fortune 300 Company with an iconic brand and outstanding customer loyalty. Mutual of Omaha Mortgage is inspired by hometown values and a commitment to being responsible and caring for each other. We exist for the benefit of our customers and employees.
Mutual of Omaha Mortgage is a full-service lending company offering both Forward and Reverse Mortgage products including a complete line of residential mortgage, refinancing, specialty, and HECM loans. We employ a knowledgeable staff of experienced Loan Officers with an operations team that is one of a kind. If you are interested in joining a team that works together toward a common goal of helping customers with their mortgage needs, please review and apply for our opening below!
We offer an extensive compensation package. Benefits include Medical, Dental, and Vision insurance, company paid life insurance, 401K with a generous employer match and additional benefits such as Free Legal Services and an Employee Loan Program. Mutual of Omaha Mortgage is an Equal Opportunity Employer and we encourage diverse, talented, qualified applicants to apply.
We are searching for a Capital Markets Associates to assist us in our growth!
Requires experience in a secondary or capital markets position, with specific attention to reverse mortgages:
Assist with all aspects of capital markets pipeline management for reverse mortgage loans.
Interface with internal post-closing and external document custodian to expedite loan sales
Ad-hoc reporting out of loan origination systems and sub-servicer
Monthly reconciliations of gain on sale activity
Assist in setting pricing for various sales channels and affect any pricing changes
Good MS Excel skills important