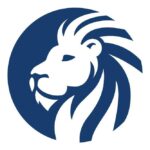 Website Mutual of Omaha Mortgage
Join the winning team, with the brand recognition of a Fortune 300 company that has been in business over 100 Years!
Mutual of Omaha Mortgage is inspired by hometown values and committed to being responsible and caring for each other. We exist for the benefit of our customers. With this excellent reputation, you will find your customers more receptive because of our well-branded name.
Mutual of Omaha Mortgage is an Equal Opportunity Employer and we encourage diverse, talented, qualified applicants to apply.
Website: https://www.mutualmortgage.com/
As a member of our corporate Compliance team, a Reverse Compliance Supervisor will handle enforcement of the Regulation B requirements and will verify and report the HMDA data for all Reverse loans. The position will involve the tracking of file completion and the timing of the approval status. Detailed review of the Origination or Adverse Actions taken on all loans as well as the verification of information collected will be required. Communication with Sales, Operations, and Compliance staff expected when necessary.
Duties and Responsibilities:
Review applications on a file-to-file basis to monitor file completeness based on internal and external guidelines.
Provide daily reports on the status of loan files within the company pipeline.
Communicate with Brokers/Account Executives to ensure compliance/documentation requirements.
Maintain knowledge of applicable government regulations and company policies and procedures.
Make corrections to Adverse file actions as necessary and act as a resource and subject matter expert for internal personnel for questions regarding compliance issues.
Give direction, provide recommendations, develop and implement continuous improvement of the audit function based upon industry changes and process updates.
Identify and correct errors related to regulatory requirements that apply to the Company such as but not limited to; Regulation B, Regulation V, SAFE Act, Regulation Z, Regulation X, Regulation H, BSA, E-Sign, and HMDA.
Review all originated and non-originated loans to confirm we are reporting data accurately to HMDA on a quarterly and annual basis.
Recommend updates to Reg B Monitoring Procedures, HMDA Procedures, and job aids based on various events such as regulatory changes or process changes.
Assist with additional compliance related projects as needed.
Responsibilities:
3-5 years of mortgage processing experience, reverse mortgage experience required
Core understanding of mortgage loan process including strong working knowledge to evaluate credit reports, purchase contracts, appraisals, title commitments and other pertinent documentation.
Strong skills in spreadsheets and in analyzing large volumes of data.
Ability to take initiative and have strong verbal and written communication skills.
Willingness to continue learning for both personal and professional growth.
Excellent time management and attention to detail are critical to this position.
Good analytical, research, organizational, and project management skills.
Ability to work under pressure and meet stringent deadlines on a consistent basis.
Able to produce accurate work which includes quality checking personal work product
Detail-oriented with strong organizational skills and ability to manage several tasks at various stages simultaneously.
Able to accurately and promptly identify situations that fall outside of the norm.
Solid interpersonal and customer service skills required with ability to work with diverse base of resources and clients, both internal and external.