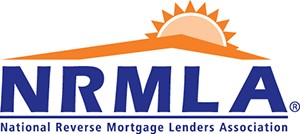 Help us commemorate #OlderAmericansMonth by participating in NRMLA's next Member Roundtable: Mitigating Inflation With a Reverse Mortgage on Thursday, May 19 at 2:00 PM Eastern Time.
The theme for #OlderAmericansMonth is Age My Way, so we invited subject matter experts to highlight how reverse mortgages can help mitigate the near double-digit inflation that's putting new pressures on retirees. Higher costs ripple across retirement and accessing home equity can help lessen this newfound pressure.
Please join Dr. Craig Lemoine, Financial Planning Program Director and Associate Teaching Professor, University of Illinois at Urbana-Champaign, and Shelley Giordano, Enterprise Integration, Mutual of Omaha Mortgage, as they review strategies that reinforce cash flows, lower withdrawal pressure and combat inflation.
NRMLA is hosting this online presentation to commemorate May as Older Americans Month and to further educate members and financial planners about the valuable role that home equity can play in helping older homeowners offset rising inflation.

Speakers Bios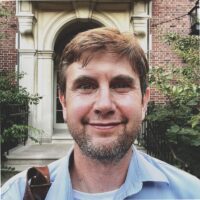 Craig Lemoine is the Director of the Financial Planning Program at the University of Illinois, Urbana-Champaign. He serves as an Associate Clinical Professor, teaching courses in risk management, retirement and financial planning. Craig earned his PhD from Texas Tech University in 2013 and currently holds the Certified Financial Planner ™ and Master Registered Financial Consultant™ designations. Craig currently serves as the Executive Director of the Academy for Home Equity in Financial Planning, Vice-Chairman of the Master Registered Financial Consultant Board and is working with his team to develop specialized content in the area of agriculture-focused financial planning. Previously, Craig served on and chaired the CFP® Council of Examination (2009-2014) and was the Executive Director of the Northwestern Mutual Granum Center for Financial at The American College of Financial Services in Bryn Mawr, PA. Before joining the University of Illinois in 2017, Craig championed CFP® education at The American College and helped develop financial planning, retirement and risk management curriculum across certificate, undergraduate and graduate programs. While at The American College (2008 – 2017), Craig had the opportunity to help create and teach in the RICP®, ChFC®, CLU® and WMCP® designations. His research in annuitization and the value of financial designations has been published in The Journal of Financial Planning and Journal of Financial Service Professionals.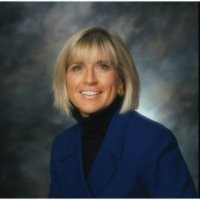 Shelley is a pioneer in reverse mortgage lending, having begun her career two decades ago. In her career at Wells Fargo and MetLife, Shelley assumed various roles in sales and sales management but has been most steadfast in her commitment to education and ethical lending. She pursues a long-standing interest in how to integrate housing wealth into the context of a holistic financial plan. Shelley developed a series of calculators that demonstrate the effect of using a reverse mortgage in retirement planning and she has authored, through partnership with the Retirement Resources Center, an advanced CE course for financial professionals, Incorporating the Housing Asset in Retirement Income Planning. With Torrey Larson, Shelley founded the non-profit Academy for Home Equity in Financial Planning at the University of Illinois. This team of researchers, gerontologists, financial planning practitioners, actuaries and lenders is devoted to helping Boomers understand how powerful their housing wealth could be in planning for a more secure retirement. In 2015, Shelley authored the first book on financial planning with a reverse mortgage, What's the Deal with Reverse Mortgages? She continues to write for various publications, as well as serve as a panelist or Webinar provider for financial services organizations. Shelley earned a B.A. from the College of William and Mary and an M.A. from Old Dominion University. She lives in Washington, DC where she is a member of Women in Housing and Finance and NAIFA.