NRMLA provides an exclusive forum for reverse mortgage professionals to help you achieve success. No matter your role in the business – loan originator, processor, underwriter, servicer, counselor, compliance person, etc. – NRMLA is here to assist you.
Through our committees, NRMLA members shape the future of the reverse mortgage industry at the federal and state levels.
Through our conferences and webinars, NRMLA facilitates discussions among the industry's top subject matter experts that helps you stay informed about important issues and trends and further enhances your knowledge of the reverse mortgage process, so that you can better serve your senior clientele.
Through our networking opportunities, NRMLA helps you forge business relationships with wholesale lenders and third-party vendors and lasting friendships with other reverse mortgage professionals.
As your industry advocate in Washington, DC, NRMLA helps ensure policymakers understand the important role that home equity plays in a senior's retirement plan. NRMLA, through our committees, also works closely with the Department of Housing and Urban Development, Consumer Financial Protection Bureau and other federal regulators to ensure the origination and servicing of reverse mortgages is continually improved upon.
Take advantage of these benefits and become a member today!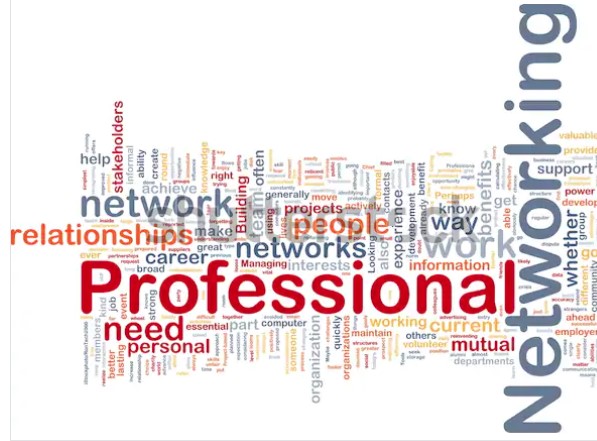 Membership in NRMLA includes the following benefits:
Complimentary listing(s) on ReverseMortgage.org
Consumers who want to learn about reverse mortgages, and locate a lender who can assist them, visit our consumer facing web site, ReverseMortgage.org. Members tell us this "virtual" presence offers a solid source of business.
Members must adhere to the original Code of Ethics & Professional Responsibility and the Pledge to Reverse Mortgage Borrowers as a condition of being listed on our consumer web site,
Listing in Vendor Directory
Third-party vendors receive a complimentary listing in the Vendor Directory on NRMLA's member facing site, NRMLAonline.org. This allows lender members to contact you with questions about the services you provide.
Weekly Report Newsletter
Weekly Report is the primary means for communicating with NRMLA members about timely market trends, senior issues, legislative and regulatory updates, and other NRMLA activities.
Reverse Mortgage magazine
NRMLA's award-winning print magazine, Reverse Mortgage, features in-depth stories on management and marketing issues, business trends, and other useful topics. Back issues can be downloaded by clicking here.
Committees
The best way to express your views and opinions is to participate on one of NRMLA's Committees.
Discounts on conference fees
Our annual meeting and regional conferences enable you to network, discuss major issues, and exchange ideas on business development and management with the most knowledgeable people in the reverse mortgage business.
2020 Media Partnerships
NRMLA's quarterly print newsletter features in-depth stories on management and marketing topics, business trends, borrower profiles, and other useful topics. If you would like to advertise in Weekly Report, or Reverse Mortgage magazine, please contact
Natalie Matter Bellis
The YGS Group
Account Executive
717.580.8184; natalie.matterbellis@theygsgroup.com
Advertising Opportunities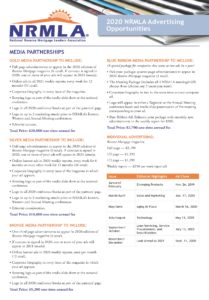 Additional Questions?
Contact Darryl Hicks, Vice President, Communications, 202-939-1784, or dhicks@dworbell.com