Reverse Mortgage Magazine, March-April 2020 Issue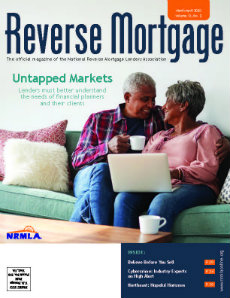 Salespeople always look for an edge, and sometimes that means learning about a topic that might seem foreign, at least at first. In the March-April edition of Reverse Mortgage magazine, we asked reverse mortgage lenders how they have tapped financial advisers as a source of clients. That effort has meant that they needed to better understand how advisers operate and what their customers need. It also has required loan originators to become teachers and showing reluctant planners how reverse mortgages can help clients create a sound financial future. If that education is lacking, opportunities will be missed.
Become a Certified Reverse Mortgage Professional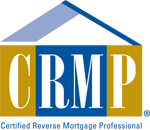 One of our goals as an industry trade association is telling consumers with confidence, you can depend on a NRMLA member. Saying it is one thing; proving it is another. That is why NRMLA created the Certified Reverse Mortgage Professional (CRMP) designation.
In every industry, there are those individuals who strive to excel. They often do so by earning a credential that distinguishes them as being among the most knowledgeable, the most competent and the most ethical and professional.