Reverse Mortgage Magazine, May-June 2018 Issue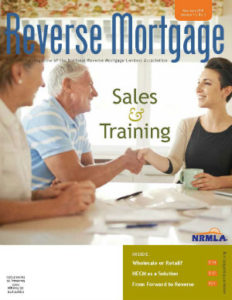 Loan originators and business owners will find the May-June 2018 issue of NRMLA's award-winning Reverse Mortgage magazine a helpful resource because it addresses two vital issues critical to any lender's success: sales and training.
While many forward mortgage lenders struggle to succeed in the reverse mortgage business, Scott Harmes, reverse mortgage manager at C2 Financial in San Diego, has successfully implemented a training program for forward mortgage loan originators that has helped his company quadruple its production volumes. 
John Luddy of Norcom Mortgage, based in Avon, CT, shared sales strategies that he has lived by for the past decade. "Explaining cost at the beginning, when a client is still a low information borrower, is a disaster," wrote Luddy. "You need to find out which tooth hurts before you drill. Where does the shoe pinch?"
Become a Certified Reverse Mortgage Professional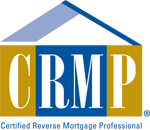 One of our goals as an industry trade association is telling consumers with confidence, you can depend on a NRMLA member. Saying it is one thing; proving it is another. That is why NRMLA created the Certified Reverse Mortgage Professional (CRMP) designation.
In every industry, there are those individuals who strive to excel. They often do so by earning a credential that distinguishes them as being among the most knowledgeable, the most competent and the most ethical and professional.