Reverse Mortgage Magazine, May-June 2020 Issue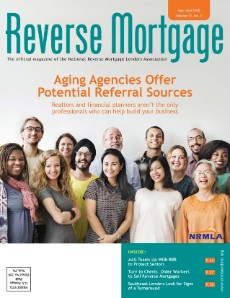 Some of the more obvious sources of sales leads—financial planners and Realtors—always will offer sound referrals, and developing those relationships means getting involved in your communities through various business groups and meetings. But as newer generations of older Americans continue to want to age in place, entire new industries have been created or are expanding to support this trend.
Become a Certified Reverse Mortgage Professional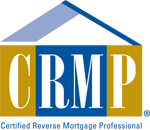 One of our goals as an industry trade association is telling consumers with confidence, you can depend on a NRMLA member. Saying it is one thing; proving it is another. That is why NRMLA created the Certified Reverse Mortgage Professional (CRMP) designation.
In every industry, there are those individuals who strive to excel. They often do so by earning a credential that distinguishes them as being among the most knowledgeable, the most competent and the most ethical and professional.