Reverse Mortgage Magazine, September-October 2017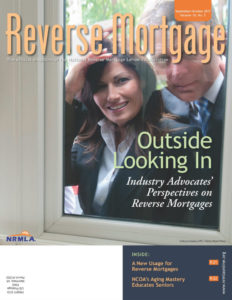 In the last issue of Reverse Mortgage Magazine, inspired by the 30th anniversary of the HECM program, staff writer Mark Olshaker interviewed a dozen industry pioneers and current leaders on how our industry got to where we are and where we are headed.
For the September/October issue, Olshaker discussed the same topic with people outside the industry who have worked closely with us over the years—former HUD officials, journalists and academics. Among the interviewees was Jamie Hopkins of the American College of Financial Planning, who believes that a missing element in the national reverse mortgage conversation is an independent, third-party, non-biased research firm to help shape public policy. In other words, "a think tank focused on reverse mortgages," wrote Editor Marty Bell in his introduction.
Become a Certified Reverse Mortgage Professional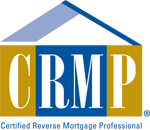 One of our goals as an industry trade association is telling consumers with confidence, you can depend on a NRMLA member. Saying it is one thing; proving it is another. That is why NRMLA created the Certified Reverse Mortgage Professional (CRMP) designation.
In every industry, there are those individuals who strive to excel. They often do so by earning a credential that distinguishes them as being among the most knowledgeable, the most competent and the most ethical and professional.