Reverse Mortgage Magazine, May-June 2017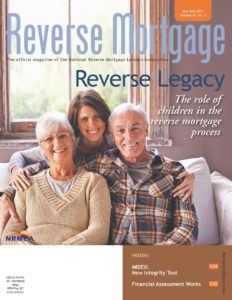 In the cover story for the May/June issue of NRMLA's award-winning Reverse Mortgage Magazine, staff writer Mark Olshaker interviews the children of reverse mortgage borrowers about their relationships with their parents and their roles in the origination process. 
Most months in these pages we tell the stories of reverse mortgage borrowers and how the financial product impacted their lives. But this month we set out to talk with adult children who helped their parents secure a reverse mortgage: What went into the decision? And how did it affect the lives of both generations, and what they wanted from each other?
Become a Certified Reverse Mortgage Professional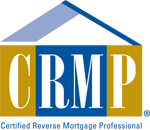 One of our goals as an industry trade association is telling consumers with confidence, you can depend on a NRMLA member. Saying it is one thing; proving it is another. That is why NRMLA created the Certified Reverse Mortgage Professional (CRMP) designation.
In every industry, there are those individuals who strive to excel. They often do so by earning a credential that distinguishes them as being among the most knowledgeable, the most competent and the most ethical and professional.