Reverse Mortgage Magazine, May-June 2016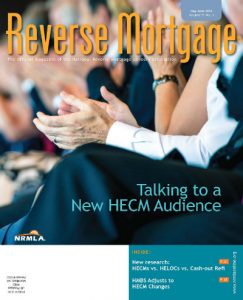 Reverse Mortgage magazine is the official publication of the National Reverse Mortgage Lenders Association.
Among the top stories in the May-June issue are Talking to a New HECM Audience; HMBS Update: Ginnie Mae Promises Big Changes; and New Research: Equity Extraction Motivations. Download the full issue
New Reverse Mortgage Consumer Resource
At our members' request, NRMLA is offering reprints of the November-December issue of Reverse Mortgage magazine (without advertisements), which highlights 25 strategies for using home equity to enhance retirement.
The articles, authored by Certified Reverse Mortgage Professionals, make a strong case for the versatility and benefits of reverse mortgages.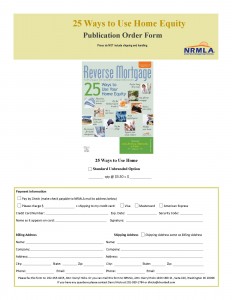 Become a Certified Reverse Mortgage Professional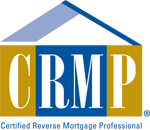 One of our goals as an industry trade association is telling consumers with confidence, you can depend on a NRMLA member. Saying it is one thing; proving it is another. That is why NRMLA created the Certified Reverse Mortgage Professional (CRMP) designation.
In every industry, there are those individuals who strive to excel. They often do so by earning a credential that distinguishes them as being among the most knowledgeable, the most competent and the most ethical and professional.