Reverse Mortgage Magazine, July-August 2018 Issue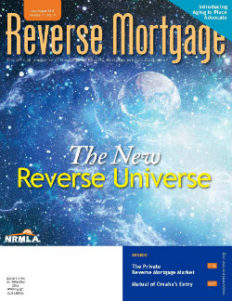 The July/August issue of NRMLA's award-winning publication, Reverse Mortgage magazine, addresses two significant developments – the emergence of a private sector reverse mortgage market, and Mutual of Omaha Bank's entry into the reverse mortgage business.
Guest writer Jessica Guerin surveyed the industry to learn about new proprietary products either on the market or on the way, and provides an update on them all. Guerin also looks at who is likely to take advantage of private-market loans.
Staff writer Mark Olshaker interviewed industry observers and executives for their perspectives of Mutual of Omaha's new acquisition of Synergy One Lending and its reverse mortgage division, Retirement Funding Solutions.
Become a Certified Reverse Mortgage Professional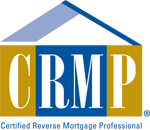 One of our goals as an industry trade association is telling consumers with confidence, you can depend on a NRMLA member. Saying it is one thing; proving it is another. That is why NRMLA created the Certified Reverse Mortgage Professional (CRMP) designation.
In every industry, there are those individuals who strive to excel. They often do so by earning a credential that distinguishes them as being among the most knowledgeable, the most competent and the most ethical and professional.