Reverse Mortgage Magazine, July-August 2017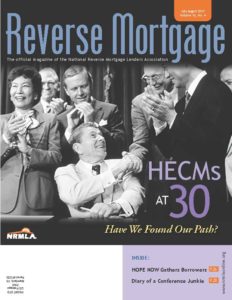 Thirty years have passed since Wisconsin Democratic Senator William Proxmire sponsored the Housing & Community Development Act of 1987, which led to the creation of the Home Equity Conversion Mortgage demonstration program.
Significant anniversaries are always a time for reflection and so we thought the timing was appropriate to look at how we got to where we are and where we might go. Staff reporter Mark Olshaker interviewed a dozen industry leaders who either played a significant role in the history of the HECM program or are currently guiding the largest organizations.
Become a Certified Reverse Mortgage Professional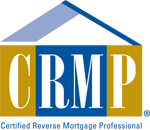 One of our goals as an industry trade association is telling consumers with confidence, you can depend on a NRMLA member. Saying it is one thing; proving it is another. That is why NRMLA created the Certified Reverse Mortgage Professional (CRMP) designation.
In every industry, there are those individuals who strive to excel. They often do so by earning a credential that distinguishes them as being among the most knowledgeable, the most competent and the most ethical and professional.