The agenda for NRMLA's Virtual Policy Conference is coming together and will be shared with you soon. In the meantime, we are pleased to announce the addition of these speakers:
Lopa Kolluri, Principal Deputy Assistant Secretary, Federal Housing Administration, will provide HECM program updates and discuss other policy priorities;
Jim Parrott, nonresident fellow at the Urban Institute and former senior advisor on the National Economic Council during the Obama Administration will be joined in conversation with Longbridge Financial CEO Chris Mayer;
Attorney Cora Hume from the CFPB's Office of Older Americans will discuss the new consumer guide that she wrote for reverse mortgage borrowers on their rights and responsibilities and comment on other CFPB policy initiatives;
Chuck Cross, Senior Vice President, NonBank Supervision and Enforcement at the Conference of State Bank Supervisors, will discuss state-level mortgage compliance issues and trends; and
Doug Disrud, subcommittee clerk and staff director with the Appropriations Committee in the U.S. House of Representatives, will explain how the annual appropriations process works and issues that he has been engaged with NRMLA on.
You'll also hear from a variety of special guests, including NRMLA's legislative team — David Horne, Melody Fennel and Scott Olson — who will offer a timely analysis on Congress' priorities in 2021.
No matter what your role is — loan officer, counselor, processor, underwriter, servicer, legal/compliance expert, senior manager, title insurer, or third-party vendor — we encourage you to participate in these discussions and become more active in the political process.
Registration Instructions
Click the Register Now link in the upper right corner and login with your username and password. If you don't know your username and password, please email Darryl Hicks, at

dhicks@dworbell.com

. If you're registering a colleague, please login with that person's username and password.
Once you're logged in, select the meeting you are registering for.
On the next page, please confirm your contact information. If you have outdated information showing, please update. If everything looks okay, click Confirm.
The final step is to submit payment. Please check the box labeled, "I am not a robot" to complete the registration.
Sponsor Opportunities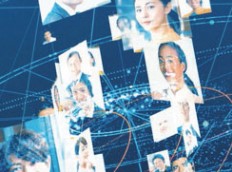 Increase your company's footprint in the reverse mortgage business by sponsoring NRMLA's 2021 virtual conferences.
Put your company in front of a qualified audience of decision makers in the reverse mortgage industry.
View a list of sponsor opportunities. .