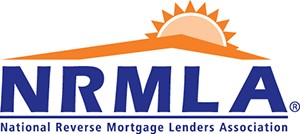 The reverse mortgage industry is unique, with unique needs. 
Closing agents and loan originators that specialize in reverse mortgages require signing agents that understand the product, and the circumstances that bring clients to them. 
Borrowers deserve a signing agent that is attentive, respectful, and knowledgeable about the mortgage journey they've been on. 
Join us for a one hour webinar that offers notary and loan officer best practices to ensure your clients participate in a successful reverse mortgage closing. 
This course has been approved for 1 CRMP credit.

Presentation date and time: March 23, from 1-2 pm ET
Confirmed speakers:
Todd Ausherman, CEO, Notaroo, Huntington Beach, CA

Scott Harmes, CRMP, C2 Financial, San Diego, CA
Learning objectives: 
How to prep the borrower and the notary for the signing 

What notaries can and cannot say during the signing

Special considerations for the most effective signing possible

Common mistakes in reverse mortgage signings

Dealing with unprofessionalism in Signing Agents, Loan Professionals and Borrowers

Signing appointment changes
This webinar is free for members and $25 for non-members.
Registration Instructions
Click the orange box in the upper right corner labeled as Register Now

Login with your username and password. If you know have a username and password, please email Darryl Hicks, at dhicks@dworbell.com

Once you login, select Register Myself

Follow the registration prompts. When you get to the payment page, check the captcha box labeled as No I Am Not a Robot.