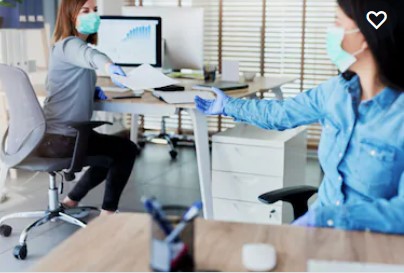 As workplaces reopen across the country, business leaders are in uncharted territory. How do you sort through the complex medical, legal and human resources next/best practices to ensure a safe, productive, and yet employee-centric return?
To sort through these issues, NRMLA presented a webinar on Thursday June 11 at 3:00 PM Eastern Time called: "Preparing Your Business to Return To Work: Safety, Employee and Cultural Considerations."
The balance of organizational sustainability, individual physical and mental well-being, and risk management has never been more critical to your business' success.
Join Shari Kleiner, Employment Attorney, and Rachel Platt, Strategic HR Consultant, to get answers to your questions and discuss:
Minimizing employment related legal risk due to COVID-19
Work space considerations
Addressing employee concerns
Re-evaluating employee policies, such as paid-time-off and working from home
Why employers should embrace adaptability and reject this time as the "New Normal" in favor of the "New Now."
Creating/Maintaining your workplace culture for future success