NRMLA has partnered with veteran reverse mortgage trainer Craig Barnes to offer a series of webinars in January nicknamed the CRMP Blitz.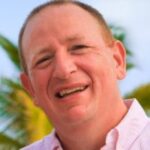 These online presentations are designed to give Certified Reverse Mortgage Professionals (CRMP) and CRMP candidates the opportunity to earn continuing education credits. It's also an opportunity for our members to enhance their existing knowledge of the HECM product.
You must be a NRMLA member to participate.
Title: CRMP Blitz: What You Need to Know About Servicing
Day and time: Monday, January 30, at 2:00 PM Eastern Time
Zoom link: In advance of the webinar, you will receive a confirmation email from Zoom with a personalized link that will enable you to log in to the webinar from your computer or phone.
Registration instructions:
Click the Register Now link located in the righthand column. Select Existing Customer.
Log in with your username and password. Once you're logged in, select "HECM Math" and follow the registration process.
If you don't know your username and password, please contact Darryl Hicks at dhicks@dworbell.com and he will create a customer record for you.
On the payment page, please check the box, "I am not a robot" to complete the registration.
Complete schedule:
Monday, January 9, 2pm Eastern Time
The Math Behind the HECM
Tuesday, January 17, 2pm Eastern Time
Selling HECM as a Solution
Monday, January 23, 2pm Eastern Time
What You Need to Know About LESAs