Join us for the reverse mortgage industry's largest annual gathering, NRMLA's 2021 Virtual Annual Meeting.
We look forward to your participation and encourage you to use this opportunity to virtually network with friends and colleagues in the Reverse Mortgage Industry.
While these remain challenging and unprecedented times that our world is facing, we also want to help you gain as much expertise and knowledge as possible during this time, so that you can continue to advance and excel.
This will be a great time to sharpen your sales skills and to stay abreast of the current important issues and trends within the industry.
Loan officers, counselors, processors, underwriters, servicers, legal and compliance experts and senior managers are all welcome.
Registration Instructions
Click the "register now" link above the conference patron logos and login with your username and password. If you don't have a customer record, or don't know your username and password, please contact Darryl Hicks, VP of Communications, at dhicks@dworbell.com, for assistance.
Once you login, you'll be taken to your customer dashboard. Look for the "Events" link at the top of the page.
Follow the various prompts to register. When you reach the payment page, click "I am not a robot" and the payment options will appear.
Be a Conference Patron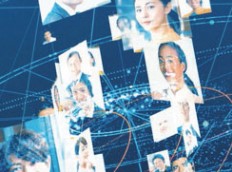 Increase your company's footprint in the reverse mortgage business by being a conference patron. Put your company in front of a qualified audience of decision makers in the reverse mortgage industry.
View the complete guide to patron opportunities.