By Peter Bell, President & CEO, NRMLA

In the spring of 2012, while meeting in Washington, DC, NRMLA's Board of Directors voted unanimously to implement signing and abiding by the Pledge to Reverse Mortgage Borrowers as a requirement for association membership. This was a reaffirmation of the viewpoint of the committee of members that worked on writing the Pledge.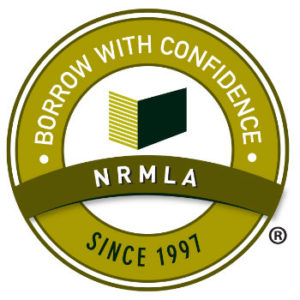 The Pledge is the anchor of the Borrow with Confidence campaign, a national effort that provides another and an even higher level of assurance to America's seniors that their best interest is our priority. Its 19 points promise integrity and clarity throughout the reverse mortgage experience.
Why do we need to provide this additional assurance at this time? Suspicion about financial service providers is rampant in the press, and the public, and with inappropriate home mortgages pinpointed as the cause of the last recession, it can be hard to argue. But that doesn't mean we don't try to distinguish our business from the other sectors of financial services. And if this effort is going to be taken seriously, we need to prove that we're different to back up our claim.
The best evidence we can provide is the most transparency and the fewest surprises for consumers—which are precisely the goals of Borrow with Confidence.
The Pledge to Reverse Mortgage Borrowers — which every new member must sign in addition to existing members when they renew each year — was created with input from lenders, originators, servicers, closing agents, and counselors from all across the country and reviewed before release by our Executive Committee and our Board. We are grateful to all of you who contributed. But despite all the thought and experience that went into it, the Pledge will only be trusted if adhered to with unanimity. One bad egg can ruin the taste of the whole soufflé. We cannot settle for anything less than a 100% buy-in to these principles from those who choose to affiliate with NRMLA.